MASTERBATCH IN PACKAGING INDUSTRY - Masterbatch for packaging
I. PACKAGING INDUSTRY - MASTERBATCH FOR PACKAGING 
Plastic is used in packaging for its versatility, durability as well as cost savings. To produce different types of packaging, it is necessary to have different types of plastic with the properties of different types to suit the purpose of use and safety and environment-friendly regulations. With the diversity to meet different types of requirements, plastic is used in the packaging industry from sacks, woven bags, non-woven bags, nylon, to bottles for industrial use, containers. chemicals or bottles for drinking water, food, ...
II. PACKAGING CLASSIFICATION - MASTERBATCH FOR PACKAGING 
Masterbatch for packaging is used in packaging production that has a variety of application. 
Packages are made from different types of plastic resin for its using purpose. Most common and popular types of plastic packaging are as following: 
1. PET Packaging: 
PET is Polyethylene Terephthalate, is highly flexible, colorless and semi-crystalline resin in its natural state. It shows good dimensional stability, resistance to impact, moisture, alcohols and solvents, friendly to environment. Therefore, it is used in fizzy drink and water bottles, food trays.
2. HDPE packaging: 
HDPE is High density Polyethylen plastic, it is flexible, translucent/waxy, weatherproof, good low temperature toughness (to -60'C), easy to process by most methods, low cost, good chemical resistance. HPDE packaging is mostky used in milk bottles, bleach, cleaners, shampoo bottles. 

3. LDPE packaging 
LDPE is Low density Polyethylene, it is a thermoplastic made from the monomer ethylene, semi-rigid, translucent, very tough, weatherproof, good chemical resistance, low water absorption, easily processed by most methods. LDPE plastic is used in carrier bags, bin liners and packaging films. 
4. PP packaging 
PP is polypropylene, it has high flexural strength due to its semi-crystalline nature. Polypropylene has a relatively slippery surface. Polypropylene is very resistant to absorbing moisture so can be water-proof, durable, tought and not stretch. PP plastic is used in tubs, food trays, …
5. PC packaging
PC is Poly cacbonate, its resistant to high temperatures, has high transparency and durability, so can be used in food containers and jar.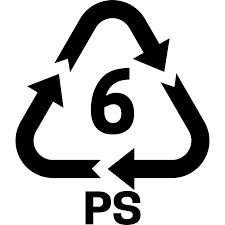 III. MASTERBATCH FOR PACKAGING 
In packaging industry, to save production cost and increase productivity, producer use masterbatch as a main source to produce package - masterbatch for packaging. There are filler masterbatch and color masterbatch. 
Filler masterbatch is used as a substitute for resin to save cost of material and make production more effective due to additives included in masterbatch. 
Color masterbatch is used as a substitute for pigment to make color for the packaging product. Color masterbatch can help the producer create the exact wanted color shade for their product and also can help them boost production more effectively.
Sunrise Colors Vietnam is proud to provide customers with the highest quality Filler masterbatch with outstanding physical and chemical properties suitable for use in various plastic production technologies. With many years of experience in the plasticization industry, and a team of highly specialized staff and engineers, modern machinery and equipment system, we are always the trustworthy choice of customers and a prestigious unit. credit on domestic as well as international market.
MASTERBATCH IN PACKAGING INDUSTRY - Masterbatch for package
For more information please contact:
SUNRISE COLOURS VIETNAM CO., LTD
Add: Office: No. 208 Tam Trinh Street, Yen So Ward, Hoang Mai District, Hanoi City

Phone: 0084 243 645 2586 Fax: 0084 243 645 2586

Moblie/What'sapp/Wechat: +84 385 295 177

Email: rosie@sunrisecolour.com
Website:
http://sunrisecolour.com
Related posts